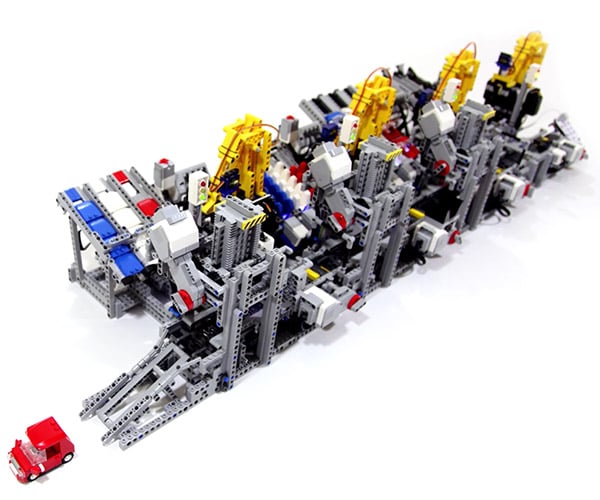 One of The Awesomers

Cool Tech

Updates.

Click Here To Learn More from The Awesomer


LEGO builder Daniele Benedettelli created a working miniature car assembly line. It can pick and place the requested body colors, then snaps the car together. The tiny factory was designed as a test bench for Eclipse Papyrus, a language for automation and industrial processes.

*Search Google: Click Here To Search This On Google

-- Delivered by Feed43 service

LEGO Car Factory

Loading...
Comments
comments